Products
Scentinel® Package Products
All Scentinel® package products are shipped with a Safety Data Sheet and a Certificate of Analysis.
The Certificate of Analysis (CofA) shows the chemical make-up of the odorant. Each batch of odorant is tested for quality control and has its own batch number assigned that distinguishes it from the others.
A Safety Data Sheet (SDS) is a document that contains information on the potential hazards (health, fire, reactivity, and environmental) and how to work safely with the chemical product.
All Scentinel® gas odorants meet the regulations of the Railroad Commission of Texas and are consistent with specifications published for the material.
Each cylinder is provided with 2 valves with convenient NPT (National Pipe Taper) female fittings. Valves are ½ inch, ¾ inch, and/or 1 inch. One is liquid and the other is vapor.
Each 54 gallon drum has a 2 inch bung and a ¾ inch bung.
---
Product Size:
5 gallon cylinder
Dimensions:
Height: 23 inches
Diameter: 12 inches
PSI Rating:
240 psi working pressure
Product Size:
54 gallon drum
Dimensions:
Height: 35 inches
Diameter: 23 inches
PSI Rating:
8 pounds or less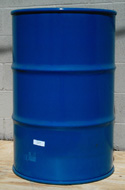 Product Size:
57 gallon cylinder
Dimensions:
Height: 54 inches
Diameter: 22 inches
PSI Rating:
240 psi working pressure
Product Size:
100 gallon cylinder
Dimensions:
Height: 61 inches
Diameter: 30 inches
PSI Rating:
240 psi working pressure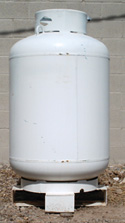 Product Size:
250 gallon cylinder
Dimensions:
Height: 76 inches
Diameter: 39 inches
PSI Rating:
100 psi working pressure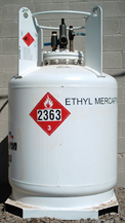 Masking Agents
Product:
Chevron Phillips Chemical - Nose Guard®
Fragance:
Citrus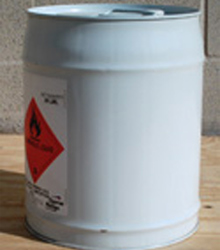 5 gallon can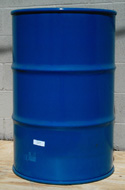 54 gallon drum
---
Product:
GOSS Masking Spray - Island Mist and Very Berry (SDS)
Fragance:
Island Mist - Pina Colada
Very Berry - Stawberry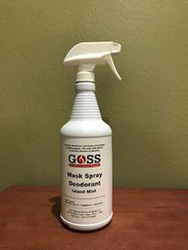 32 oz. bottle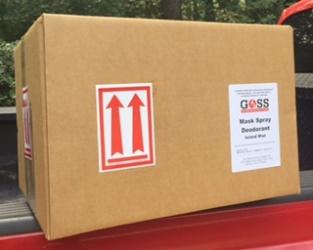 Case with 12 – 32 oz. bottles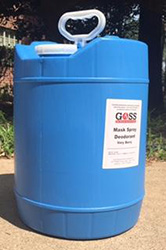 5 gallon can